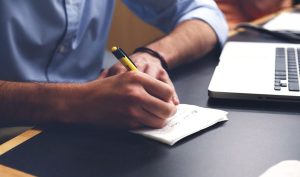 On February 17, 2017 the Office of Federal Contract Compliance Programs (OFCCP) sent out approximately 800 Corporate Scheduling Announcement Letters (CSAL) to contractors doing business with the Federal Government. While the CSAL letters have not been sent out for several years, the OFCCP is resuming this practice.
The OFCCP is the office in the Department of Labor responsible for ensuring government contractors are strictly complying with the many labor laws with which contractors are required to comply. A CSALs letter is basically a courtesy notice that a company may be selected for a compliance review. Receiving a CSALs letter does not mean your labor practices will be audited, it is more like a warning shot.
The OFCCP is not required to issue a CSAL letter prior to conducting an audit and the receipt of a letter does not mean your company will be audited. If you are selected for an audit, you will receive a scheduling letter. If you receive a CSAL, you should take advantage of the opportunity to ensure all your labor records are in order and that you are ready for audit.
The release of the CSAL letters serves as a reminder that federal contractors need to be diligent in ensuring their labor records, from recruiting to termination are well documented and ready for audit. A summary of what to expect during an OFCCP audit can be found at this link. If you are unsure of what policies you are required to have in place and the documentation needed to show you are following those policies, then you need to consult with an attorney who practices in this area.