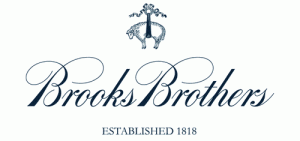 In another Goliath versus David trademark battle, Bubble by Brooks successfully triumphs over corporate giant Brooks Brothers in the rights to keep "Brooks" company name. Over a year ago, Bubble by Brooks owner, Amy Brooks received a trademark infringement action lawsuit from high end clothier Brooks Brothers. The Brooks Brothers attorneys stated in their case filing "Though 'Brooks' may be your surname, it does not give you the right to infringe on the Brooks Brothers trademark or otherwise compete with Brooks Brothers."
How Bubbles by Brooks competes with Brooks Brothers is not entirely clear as the Bubbles by Brooks do not even sell clothes. The small Rochester, Minnesota home based business produces hand made therapeutic soaps to help cancer patients during their recovery process. How consumes could confuse an expense nationally recognized clothing brand with a company that produces home made soaps for cancer patients is another mystery? Clearly, the attorneys hired on retainer for Brooks Brothers were bored and looking for ways to earn their keep. This case is a classic example of trademark bullying a practice of large corporations with deep pockets preying on small businesses that have no way to finance a legal battle. Often time corporate bullies are able to force small businesses out of business because they cannot afford the legal costs to defend their right to use of a trademark.
Amy Brooks was exceptionally fortunate when intellectual lawyers from Fredrikson & Byron heard of her plight from the public media and agreed to provide free legal assistance. Through the help of Fredrikson & Byron, the case was dismissed by Brooks Brothers.
As trademark bullying continues to persist in the business world, small businesses need to utilize the power of public media to fight back against bullies. Kenneth Port, director of Intellectual Property Institute at William Mitchell College of Law advises, "We don't know how often the small guys win, but it is with more frequency than you'd expect and the way to win these cases is to go public and get the public to rally around you." The last thing any large corporation wants is negative publicity. By alerting the general public of their trademark bullying, the corporations usually tend to drop the cases to avoid public disfavor.