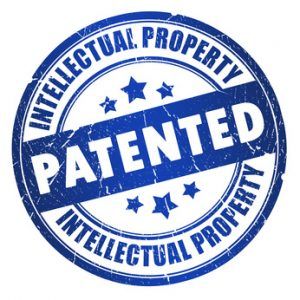 Each state has its own unique set of marital property laws in place to govern divorce settlements.  A state will either follow separate property or community property laws.  In separate property states such as Florida, property acquired during the marriage by one spouse remains that spouse's property upon divorce, whereas in community property states all property acquired during marriage is equally divided between the spouses.  Patent ownership is thus jointly owned by each spouse in community property states.  What happens if the spouse assigns patent rights to an employer and then gets a divorce?  Will the corporation need the ex-spouse's permission to sue for infringement?
Yes.  In order to sue for infringement, all joint owners of patent must join together.  If one owner does not join, then the case is dismissed.  In 2010, this very scenario occurred in Federal Circuit presiding over a case in California, which is a community property state.  In Enoysys LLC v. Nextel Communications, Inc., Enoysys sued Nextel for infringement on two of their patents.  The patents were invented by their employee who assigned patent rights to Enoysys during his marriage.  His marriage afterwards dissolved after patenting the inventions for Enoysys.  Nextel filed a motion to dismiss on the grounds that Enoysys did not obtain ex-wife's consent to sue for infringement
Did Nextel win?  Well no, but Nextel would have won had it not been for the fact that the inventor and his spouse agreed to no community property during the divorce proceeding.  Since the wife relinquished her ownership rights to the patent during her divorce proceeding, the motion to dismiss was denied and Enoysys ended up successfully suing Nextel for patent infringement
Whether in a community or separate property state it is important for the patent inventor to establish complete ownership over patent during any divorce proceedings.  Corporations assigned patent rights from an employee may also wish to get spouse's signature if residing in community property state.  This way should a divorce happen the corporation still maintains full ownership of the patent and is protected.
References: http://www.nutter.com/Does-My-Spouse-Own-My-Patent-03-15-2013/