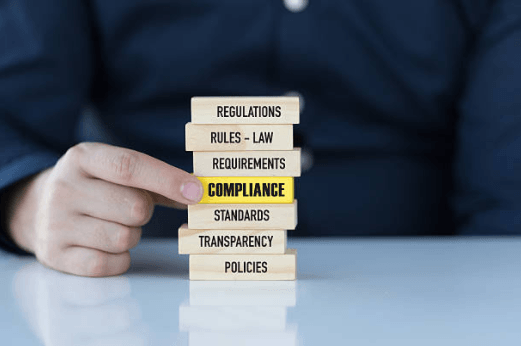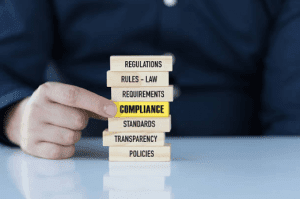 When an employee sues an employer under various laws such as Title VII of the Civil Rights Act of 1964, as amended (Title VII), the Americans with Disabilities Act (the ADA), the Age Discrimination in Employment Act (ADEA), or the Family Medical Leave Act (FMLA), one of the first key issues that arises in determining whether the employee can maintain a viable claim against the employer is whether the employer has the requisite number of employees to be defined as an "employer" under the particular law. It is therefore critical for the employer to know at all times precisely how many employees are in its workforce, in considering and undertaking potentially costly and precedent-setting personnel decisions.
Most employers are probably aware that under Title VII and the ADA, the threshold which defines an "employer" for purposes of those statutes is "15 or more" employees, and under the ADEA, the threshold is "20 or more" employees. These thresholds typically define the boundaries between small, usually family-owned or closely held companies and small to medium size businesses.
But what about larger businesses? What laws may specifically apply to them, and at what point?
Mid-size and larger business need to be mindful when they approach, and cross the "50 employee" threshold, as a number of key federal laws kick in when an employer has 50 employees. A description of some of the more critical laws which apply to business with "50 or more" employees follows.
Family Medical Leave Act (FMLA)
The FMLA is the federal law governing employee entitlement to medical leave which applies to any employer in the private sector which engages in commerce, or in any industry or activity affecting commerce, and which has employed 50 or more employees each working day during at least 20 calendar weeks in the current or preceding calendar year. The FMLA also applies to all state and local public agencies, and public or private schools, however employers which fall into these categories do not have to meet the "50 employee" test in order to be covered employers under the FMLA.
The FMLA requires employers to provide up to 12 workweeks of unpaid, job-protected leave each year, to an employee with a pregnancy or serious health condition as defined under the Act. This means that when the employee returns from the leave, he or she must be returned to his or her original position or an equivalent position. Further, the FMLA requires the employer to maintain group health benefits during the leave as if the employee continued to work instead of taking the leave. Both male and female employees are entitled to 12 weeks of leave to care for a son or daughter who is under the age of 18, a spouse, or a parent with a serious health condition. FMLA leave is limited to 12 weeks combined for all reasons as permitted under the Act in any given 12-month period. The employer has the responsibility to inform an employee in writing of his or her rights under the FMLA within 5 days of any absence that could be covered by the FMLA.
Affordable Care Act
Certain provisions in the Affordable Care Act (ACA) are also dependent on employer size. Two key requirements that begin when an employer hits the 50-employee threshold are as follows:
Employer Shared Responsibility Provision – Employers with 50 or more full-time and/or full-time equivalent (FTE) employees that do not offer affordable health insurance to its qualified employees may be required to pay a fee.
ACA Reporting – Once an employer has 50 or more FTE employees, under the ACA it also has responsibilities for information reporting.
Affirmative Action
Under Executive Order 11246, employers who have 50 or more employees and at least $50,000 in government contracts must have an Affirmative Action Plan (AAP) and take affirmative action to recruit and advance qualified minorities, women, persons with disabilities, and covered veterans. Affirmative action includes training programs, outreach programs, and other positive efforts to promote opportunity or advancement in employment. The employer should incorporate such procedures implementing its AAP into its written personnel policies, keep them on file, and update them annually.
State and Local Law
Employers should also be mindful of particular state and local laws, rules and regulations which may be applicable in their jurisdictions which may apply to employers with more than 50 employees. In California, for example, state law (CA Govt. Code Sec. 12950.1) requires California employers to provide supervisory employees with 2 hours of sexual harassment training and education every 2 years. This is a heightened requirement for employers in California, which kicks in at the 50-employee threshold, and is not a federal requirement under Title VII. However, the California law demonstrates why employers in all states should consult with legal counsel familiar with the employment laws applicable to employers in the state(s) in which their businesses are located and operate.
Widerman Malek counsels clients on all types of general employment matters that employers face, including: wage and hour disputes under the Fair Labor Standards Act (minimum wage and overtime pay), vacation pay, sick leave and associated employee benefits, Equal Pay Act, employee terminations, severance pay, employment discrimination and sexual harassment claims; reduction-in-force and plant closing notification laws (WARN Act); covenants not to compete, non-disclosure agreements, non-solicitation agreements, confidentiality agreements, employee handbooks; and other employment issues that today's businesses can expect to encounter.