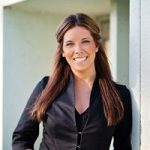 Jennifer O'Brien had been employed as a school teacher in Paterson, New Jersey for many years. In December 2010, O'Brien was assigned to teach the first grade. There were about 700 students in the school where she taught, and the student body consisted almost entirely of minority students, including African Americans and Latinos. There were 23 students in O'Brien's first grade class, and all were either Latino or African American.
On March 28, 2011, O'Brien posted two Facebook comments. The first post stated, "I'm not a teacher — I'm a warden for future criminals!" The second post stated, "they had a scared straight program in school — why couldn't [I] bring [first] graders?"
The following day, the principal of the school, Frank Puglise, learned of the Facebook posts and confronted O'Brien about them. According to Puglise, O'Brien insisted that she did not intend her comments to be offensive, but she was otherwise unrepentant. O'Brien was suspended with pay, pending a complete investigation.
In the days following, angry parents showed up at the school to express their outrage. One parent even threatened to remove her child from the school. The school received at least a dozen irate phone calls, and there was a protest outside the school, attended by about 25 people. Reporters and camera crews from major news organizations came to the school to report on the outrage.
On April 14, 2011, the deputy superintendent of schools filed a complaint against O'Brien, charging her with "conduct unbecoming a teacher." O'Brien was suspended without pay on May 5, 2011.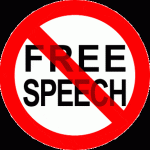 The matter was referred to the Office of Administrative Law for a hearing before an Administrative Law Judge ("ALJ"). At the hearing, O'Brien said she posted the statement about her students being "future criminals" because of their behaviors, not because of their race or ethnicity. She stated that 6 or 7 of her students had behavioral problems, which had an adverse impact on the classroom environment. O'Brien said that she was surprised by the reaction to her postings and that she did not anticipate that they would be interpreted as racist. O'Brien's main argument in front of the ALJ centered on the fact that she believed that her statements were protected by the First Amendment to the United States Constitution.
On October 31, 2011, the ALJ rejected O'Brien's contention that her comments were protected by the First Amendment. The ALJ wrote that O'Brien's remarks were not addressing a matter of public concern, but were a personal expression of dissatisfaction with her job. Even if O'Brien's comments were on a matter of public concern, her right to express her views was outweighed by the district's need to operate its schools efficiently.
The ALJ stated that, "[a]n internet social-networking site such as Facebook is a questionable place to begin an earnest conversation about an important school issue such as classroom discipline. More to the point, a description of first-grade children as criminals with their teacher as their warden is intemperate and vituperative. It becomes impossible for parents to cooperate with or have faith in a teacher who insults their children and trivializes legitimate educational concerns on the internet…while First Amendment protections do not generally rise or fall on the public reactions to a person's statements, in a public school setting thoughtless words can destroy the partnership between home and school that is essential to the mission of the schools."
The ALJ found that the evidence supported the charges of conduct unbecoming a teacher, and therefore, O'Brien's actions warranted her removal.
O'Brien thereafter filed exceptions to the ALJ's decision with the Acting Commissioner. The Acting Commissioner issued a final decision on December 12, 2011, in which it adopted the ALJ's decision for the same reasons. The Acting Commissioner concluded that O'Brien's Facebook postings were not constitutionally protected, the evidence established that O'Brien engaged in conduct unbecoming a teacher, and removal was the appropriate penalty.
O'Brien then appealed to the Superior Court of New Jersey, which affirmed the prior decisions. The Superior Court added that, "to determine whether a public employee's statements are protected by the First Amendment, we balance the employee's interest as a citizen, in commenting upon matters of public concern and the interest of the State, as an employer, in promoting the efficiency of the public services it performs through its employees." Although O'Brien claimed that her statements were addressed to a matter of genuine public concern, specifically student behavior in the classroom, the court found that O'Brien was not commenting on a matter of public interest, but was making a personal statement driven by her dissatisfaction with her job and the conduct of her students. Therefore, O'Brien failed to establish that her Facebook postings were protected speech.