What is a company trademark?
"A trademark is any name, symbol, figure, letter, word, or mark adopted and used by a manufacturer or merchant in order to designate his or her goods and to distinguish them from those manufactured or sold by others." – defined by dictionary.com.
There are many different types of distinctive marks that are classified as trademarks.  A company's name, a sporting team's mascot and famous singer's lyrics are all considered trademarks.  To better understand the different types of trademarks, I have compiled a list of five classic examples of trademarks.
Famous Trademark Examples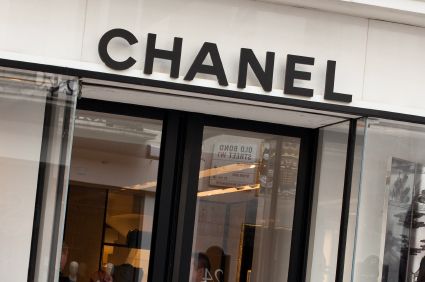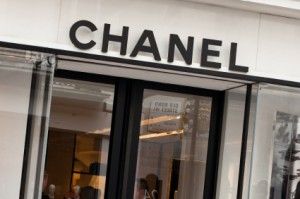 1.)    Name – Coco Chanel is a perfect example of a name that is a trademark.  The famous designer Coco Chanel built her successful fashion empire by using her name.  People knew that if they were to purchase a Coco Chanel product they were going to receive quality craftsmanship.  Through her reputation of having excellent taste, her name became recognizable around the world.  Her name is considered a trademark because it is also the brand name of her company and is used to distinguish herself from other designers and generic clothing manufacturers.
2.)    Symbol – The McDonalds golden arch is a classic example of a symbol trademark.  Golden arches align interstate highways to alert customers when there is a McDonalds located at next exit.  There is no mention of the name McDonalds on these golden arches.  McDonalds does not need to.  The general public, by in large, as well as their customers know that a golden arch represents McDonalds.  Their golden arch symbol clearly differentiates them from other fast food restaurants.
3.)    Catchphrases – a catchphrase that is identifiable to a person or company that is used to sell merchandise can be trademarked.  Donald Trump's "You're Fired" is a perfect example of a trademark catchphrase.  Donald Trump uses his catchphrase on his reality television show "The Apprentice".
4.)    Figure or Mascot – a classic example of a trademark character is Geico's talking gecko.   Geico's talking gecko was featured in many commercials advertising Geico's insurance.  The gecko became a mascot to the company.  This talking lizard is now recognized by thousands of American households nationwide.
5.)    Lyrics – A songwriter's lyrics are trademarks.  Bob Seger and the Silver Bullet Band made a hit single song "Like a Rock" in 1986.  In 1991, this song helped Chevrolet bounce back from a near bankruptcy situation.  The "Like a Rock" commercials were so successful that these commercials were used for over ten years.  Chevrolet paid Seger royalties for licensing his trademark, "Like a Rock".
All of these classic and famous trademark examples demonstrate how names, words, and physical marks can be used to distinguish a business from competitors.  It is important that businesses are able to trademark these distinguishing marks.  It helps keep competitors from copying their original work.  It also helps their customers recognize them.
Widerman Malek Trademark Law Services
Note: If you have Trademark needs please know you do not need to use a local lawyer. We handle clients from all over the U.S. and the world. Please do not hesitate to contact us if you have questions or would like our assistance.