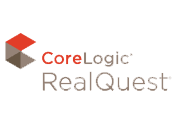 Thousands of photos that were taken of the property by a photographer from Lake Worth have come into question. A lawsuit has been filed against Corelogic, a real estate firm. The plaintiffs, Steven Vandel, the photographer, and Robert Stevens initiated the lawsuit in the federal courts on August 8, in the southern part of California. The claim was against Corelogic, a company based out of San Diego. Corelogic is responsible for the technology that processes the MLS or multiple listing services in the major markets within the United States. Photos of properties are normally purchased from photographers to use on the MLS.
Joel B. Rothman, an attorney from Boca Raton, and attorney Darren J. Quinn, resident of Del Mar, filed the complaint claiming that Corelogic continuously lifted and used photos that were on the MLS and removed the identifying markings that included metadata tags, the photographer's name, and other copyrights. After snatching the photographs, they later appeared on RealQuest, which is a paid database offered by Corelogic.
When Steven Vandel questioned Corelogic about compensation, their response was a refusal of compensation, which is stated in the lawsuit. A spokeswoman for Corelogic made the comment that the company will not comment on any ongoing or pending lawsuits. There are no filed responses from Corelogic regarding the lawsuit.
Apparently the uses of photos that are copyrighted through the MLS system are commonly misused by brokers who take on new listings. In attempts to get a head start on the listing, they will reuse the photos that were currently on the MLS regarding the property without allowing the photographer any credit or rights, and without purchasing the license to use the photos.
As stated by Rothman, the issue is not regarding whether or not the photographer was compensated but regarding the metadata information being erased from the used photos. There was more than one photographer who had their identity removed from their works and used. Although they all suffer from their photos being inappropriately used, they were hurt in different ways. What is similar with the photographers is that their identity was removed and their photos were used without consent.
Federal law states that if a copyright infringement is removed by the deletion of the metadata, the company at fault could face a penalty of anywhere from $2,500 up to $25,000 per each violation. Rothman said that each one of the photos used improperly by Corelogic, and altered to not include the metadata or any other acknowledgement of the original photographer, should be considered a violation.