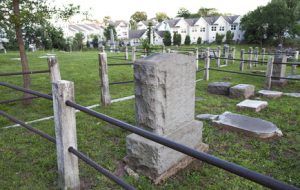 Wrongful death is traumatizing to the surviving family – and typically will result in hidden expenses – beginning with the cost of a burial and funeral. Consider the below details.
The individual products and services of a funeral involve:
Casket and additional products like prayer cards and a temporary grave marker
Administrative and professional services offered by the funeral home which include things such as employee support and embalming
Rental of the center and equipment which includes the chapel and funeral home visitation area
Transportation to the burial site which includes limousine services to carry the body to the grave
Incidentals which include cemetery plot, flowers, and permanent headstone
Funeral costs
Funerals may cost as little as $1,000 (though not likely) to $20,000 and up depending upon the amount of funds a family has available and wants to spend. Funeral homes don't list their fees in easy-to-read and quite so graphic formats. Instead, the individual preparing the funeral must be ready to request the expense of separate services and products – and honestly, this typically doesn't happen because it'll inflict extra trauma on the survivors. Oftentimes, families will turn the details and planning of the funeral completely over to the funeral home and don't realize the expenses until after their loved one is buried.
Plan funeral arrangements in advance
It's a fact that all of us share a common bond that all of us will die. It's always recommended that funeral arrangements must be planned in advance.  If needed, it might be best for a lawyer, friend, or distant relative to assist with the arrangements as the family is vulnerable after an accident which claims a loved one.
Start the healing process
It's an extremely difficult situation as you unexpectedly lose a loved one. Feelings of anger, sadness, and perhaps a sense of denial are all to be expected after a sudden trauma.
Turning to family members, friends, and the church may be an extremely vital portion of beginning the process of healing. Oftentimes, your support group is a lot bigger than you expect, and taking advantage of that support group may be an important first step in handling a loss.