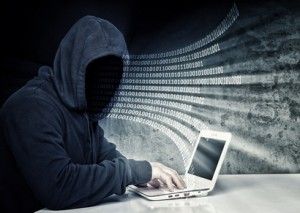 In the information age today, protection of sensitive information has become a huge concern. Whether you are a small sized company or a giant it matters not, what matters is the kind and amount of data you are dealing with. The Community Health System, a healthcare giant announced on 18th August that their database was hacked and sensitive information of about 4.5 million patients from across the country was stolen.
The attack happened through April to June this year through insertion of a sophisticated Malware by hackers who are believed to be of Chinese origin. Community Health System claims that the data stolen was limited personal identification data, which includes name, address, date of birth, social security number and telephone number; however, sensitive information, such as credit card or clinical or medical information was not stolen.
The company has engaged the services of Mandient, a subsidiary of FireEye, to determine and handle the damage. They have also filed with the Securities and Exchange Commission saying that the attackers bypassed the sensitive information and stole personal data of patients who have been treated or referred by doctors, clinics and hospitals connected to their network.
Hospitals and Clinics under Threat in Florida
In Central Florida, as per the news, series of hospitals and research centers that are connected and operate under the same IP were affected; including the Wuesthoff Hospitals in Melbourne, FL and Rockledge, St. Cloud Regional Medical Center and Monroe Regional Medical Center in Ocala are all on the list.
Linda M. Silecchia, CHS spokeswoman said "We take very seriously the security and confidentiality of private patient information and we sincerely regret any concern or inconvenience to patients. Though we have no reason to believe that this data would ever be used, all affected patients are being notified by letter and offered free identity theft protection."
CHS has assured their patients by saying that they are now working towards finding a quick solution along with federal law enforcement officials and a forensic expert and that they have already "completed eradication of the malware from its systems and finalized the implementation of other remediation efforts that are designed to protect against future intrusions of this type."
Growing Concern
Data breach by foreign groups has become a growing concern in the USA and all residents, and businesses including Melbourne, FL should take security of data seriously and take preventive measures by themselves and not depend on authorities for all things.