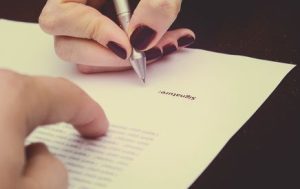 What is Power of Attorney?
A power of attorney grants the right to a person or persons to act on behalf of another. In many cases the authorities provided by such a document are abused or mishandled. To put it as simply as possible, under the new Durable Powers of Attorney Act, it is very difficult, time consuming and costly to override a POA in court.
Legal Override of a Power of Attorney
For any person that wants to override a power of attorney, the first and foremost requirement is to prove that either the document itself is not valid, or that the agent (i.e. the person granted the authority) is acting illegally. This is woefully inadequate as, if both the POA complies with Florida law requirements, and the agent is acting within the boundaries of the law (regardless of whether the actions represent the best interests of the person granting the POA), no third party is granted the legal right to override a POA.
The second legal consideration is whether the agent is acting within the confines of the authority granted to them. If it is a general Power of Attorney, it means that the agent takes all kinds of decisions and cannot be challenged. If it's a Power of Attorney granting authority to make decisions only in reference to Finances or Health Care, it can be challenged if any decisions taken fall outside the purview of the authority granted. So it's very important to have the document at hand to know exactly what kind of authority is granted, before any legal proceedings begin.
Technical Override of a Power of Attorney
It is possible to override a POA through other means. For these to take effect, the person granting the Power of Attorney must be legally able to make their own decisions. The parties interested in overriding a POA, must present their case to them and ask them to either revoke the power of attorney they have granted, or override the decisions taken by their agent in the presence of witnesses that would testify to that effect.
If the person that granted the POA is no longer legally competent to make their own decisions, the only way to override this POA is to petition the court to appoint the parties interested as adult guardians or conservators. In this case the authorities provided by the POA are suspended until the court ruling and should a case of emergency occur, the agent must request the judge's permission to act.
Getting Power of Attorney in Florida
Representation by an attorney during such proceedings is mandatory. There are too many technicalities and legal issues involved to handle such a case on your own. Widerman and Malek will be there for you, to represent you to a successful completion of your case, no matter how long it could take. Contact us today.