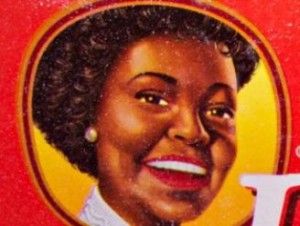 With people becoming more and more aware of intellectual property, the number of cases and confusion regarding these types of cases are increasing by leaps and bounds. Many countries, including the US are struggling to get a handle on the situation by modifying and interpreting the laws relating to copyright, patent and intellectual property. However, as time is passing by, the definition and interpretation of intellectual property is becoming more and more complex and confusing.
The below mentioned case is a good example of the fact that even the judicial system has no idea about what constitutes as legal claim and what does not.
PepsiCo vs D. W. Hunter
PepsiCo and its two subsidiaries, Quaker Oats and Pinnacle Foods were recently sued by D. W. Hunter, great grandson of Anna Short Harrington, who became the face of "Aunt Jemima", a well known product line of Quaker Oats after her pancake recipe was recreated by the company for the mass market.
In 1935 Anna S. Harrington was used as the face on the pre-existing brand "Aunt Jemima" for the first time before the company registered the trademark for the brand in 1937. The suit came into existence in 2013 when the family found out that Anna's photograph and likeness was trademarked by the company in 1937.
Now the family is seeking $2 Billion dollars and punitive damages that is to be determined in the trial. The lawsuit claims that
PepsiCo and its subsidiaries have denied that Harrington was their employee and continued to use her recipe and image to make profits, without paying "equitable fair share of royalties" for sixty years.
The companies named have falsely claimed that Anna Harrington has not been their employee as there were no records of her employment or image; all the while they had her picture registered with the U.S. Patent and Trademark Office.
Quaker Oats, based in Chicago, has continued to use the images themselves and also licensed her image to other companies for production of various other merchandise, such as mugs and clothing.
The family also accused the company of theft, saying that they acquired 64 original formulas and 22 recipes from Anna Harrington. The companies mentioned in the lawsuit remain tight lipped and have no comment to the media regarding the upcoming case apart from saying that:
"People associate The Aunt Jemima Brand with warmth, hospitality and comfort, and we stand by this heritage as well as the ways in which we do business."