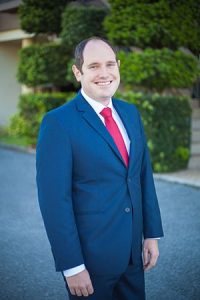 Melbourne, FL (January 7, 2020) – Attorney Daniel C. Pierron becomes an equity partner at the law firm Widerman Malek.
Pierron focuses his practice on representing clients in the prosecution of patents and trademarks before the United States Patent and Trademark Office and counseling inventors and businesses on various intellectual property strategies. He is also the creator of ProPhase, an automated patent application service for foreign counsel.
Pierron also focuses his practice on licensing his clients' intellectual property and enforcing the intellectual property rights of his clients in litigation.
He is involved in his community and serves on the Board 321 Millennials, a local organization for Space Coast professionals in the Millennial generation. He is also active in the Economic Development Commission for the Space Coast, serving on the Innovation Committee. He is also a nominee for the 2020 LEAD Brevard 4 Under 40 Award.
BACKGROUND
Widerman Malek, PL maintains offices in Melbourne and Orlando, Florida. The firm provides a full range of services including intellectual property, intellectual property litigation, general litigation, land use, real estate, employment law, corporate formation, asset protection, estate planning, immigration, government agency representation, family law, data security, government contracts, and construction law. Visit www.uslegalteam.com for more information.