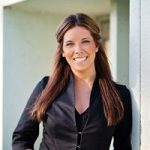 By: Tyler Hampy
As most readers are probably aware (but for those of you that aren't), Instagram is a photo-sharing service that allows users to upload and share pictures with other social networking services.
Pinterest is a similar photo-sharing service; however, Pinterest is a pinboard-style service that allows users to create and manage theme based image collections. Both Instagram and Pinterest are social networking services, and let's face it, both can be a lot of fun. It's easy to get wrapped up in posting, pinning, and sharing pictures with your family and friends. But do you know exactly what these social networking services can do with your pictures, even after you've terminated your account?
In its "Terms of Service," Pinterest states that by using its service, you grant Pinterest and its users a "non-exclusive, royalty-free, transferable, sublicensable, worldwide license to use, store, display, reproduce, re-pin, modify, create derivative works, perform, and distribute your User Content on Pinterest solely for the purposes of operating, developing, providing, and using the Pinterest Products." Essentially, you are allowing Pinterest to use your content in any way it wants. You don't have to expressly consent or agree to this either. Once you've activated an account, Pinterest can use your personal content.
One would assume that once your account is deactivated, your content is gone and no longer available to the public. Unfortunately, that is not the case. Even after termination or deactivation of your account or even after you remove the content from your account, Pinterest and its users may retain and continue to use, store, display, reproduce, re-pin, modify, create derivative works, perform, and distribute any of your user content that other users have stored or shared through Pinterest. Pinterest can also keep your user content for a commercially reasonable period of time for backup, archival, or audit purposes.
Instagram has similar terms of use. If you deactivate your Instagram account, your photos, comments, likes, friendships, and all other data will no longer be accessible through your account, but your content and information will still be available and appear within the service if your content has been "reshared" by others. But isn't the whole point of these social networking services to "share" pictures and information?
The take-away of this post is that once you've shared pictures or information, it is available to the public even after it is deleted from your account or your entire account has been deactivated. So, once you've posted something, it is basically out there for good. Makes you think twice before posting!
If you would like to learn more, please follow me on Facebook and connect with me on LinkedIn.