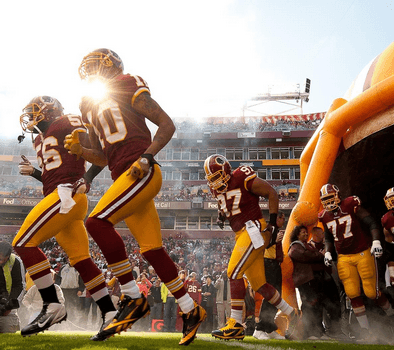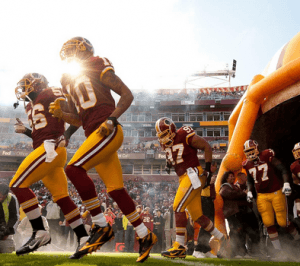 On Wednesday June 18, 2014, the United States Patent and Trademark Office cancelled six Washington Redskins trademarks citing that the football team's name is "disparaging to Native Americans" and thus in violation of federal trademark laws banning offensive or disparaging language.
This topic has been a hot one in the world of intellectual property law the last several years. Native American lobbyists originally filed for this action some time ago.  We originally covered the story last year, Trouble for Washington Redskins Trademark.
"We decide, based on the evidence properly before us, that these registrations must be cancelled because they were disparaging to Native Americans at the respective times they were registered," the Trademark Trial and Appeal Board wrote in its opinion Wednesday.
It seems that the days are numbered for the Redskins name. Legally and socially people seem to be coming to the conclusion that the name is not acceptable.  This will no doubt encourage those who are against other team names of similar composition, ie. The Cleveland Indians from Major League Baseball and the college mascot for the Florida State Seminoles.  It should be noted, however, that Florida State University says it has the backing and support of the local Seminole population.