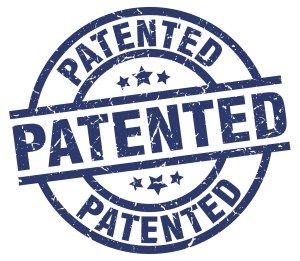 On Tuesday, June 19, 2018, the United States Patent and Trademark Office issued U.S. Patent No. 10,000,000.  This is quite a milestone for the patent office.  The first U.S. Patent was issued on July 31, 1790 to Samuel Hopkins for a process of making potash, which is an ingredient used in fertilizer.
Fast-forward 228 years and the ten millionth United States Patent to Raytheon Company for a "Coherent Ladar Using Intra-Pixel Quadrature Detection."  Clearly, this would be at the top of anyone's Christmas present whish list for 2018.  In short, this invention has to do with laser detection.
Along with having the honor of being issued Patent Number 10,000,000, Raytheon also received the first patent with a new cover design.  The new cover design was originally unveiled by the United States Patent Office on March 11 of this year, and is a more contemporary look to the typical patent cover design.  The first thing I noticed on the new patent cover was the following inscription towards the top of the patent cover near the seal of the Patent Office: "To Promote the Progress of Science and Useful Arts."
Many of you may recognize this language as coming directly from the United States Constitution.  Personally, I have always been fascinated that our forefathers, while dealing with all sorts of issues relating to basic freedoms, had the forethought to promote scientific innovation through the use of patents.  The intellectual property protection team at Widerman Malek look forward to assisting our clients in obtaining even more patents in the near future and adding to the United States and foreign patent counts.