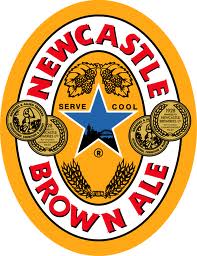 By observing various court cases, recent and past, about copyright and intellectual property (IP), it is safe to say that the rules and regulations are getting more and more complex and so is the interpretation of the laws. The most important question that comes to the mind after studying the various rulings and proceedings is what can be patented, and what cannot be patented.
Given below are details of two lawsuits and following judgements that can help clear the doubts:
Alice Corp. v. CLS Bank International
In 1999, Ian Shepherd, an Australian, registered a patent with the United States Patent and Trademark Office for a computer program that would reduce settlement risk between two parties involved in a financial exchange by using a computer program that works as a third party. Later three more patents based on the first patent was registered by Alice Corporation, a company founded Ian Shepherd after receiving the initial patent in 1999.
Alice Corporation alleged that CLS Bank started using a similar technology in 2002 and even after receiving notices, no settlement was achieved. CLS sued Alice in 2007 claiming that the patents in questions were invalid and unenforceable. Thus began the long journey of lawsuits.
The final judgment which was delivered clearly stated that Alice Corporation cannot enforce their patents as
The patent was acquired as an abstract idea, and cannot be patented.
The patent did not have clear application (program) required to implement the patent
Thus we can come to a conclusion that any idea that is "abstract" and has no significant application designed cannot be patented.
New Castle Beverage, Inc. v. Spicy Beer Mix, Inc.
When an ex-employee of New Castle Beverage disclosed the secret to its secret spice mix that was applied to the "Micheladas Antojitos" beer cup to Spicy Beer Mix resulting in the court battle between the two beverage manufacturing companies. However New castle did not win their case against the other company as it failed to show the court that how the formula was a trade secret and how the disclosure hurt their business.
Conclusion
After considering the judgement passed in the two cases, there are too many doubts and confusion that arises as to what actually constitutes as copyright, IP and trade secret and how can someone protect their rights. The answer is very simple, for any Melbourne FL resident. The best way to go about it is hiring a reliable copyright attorney and consulting them before you do anything.