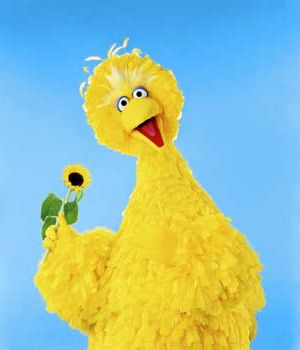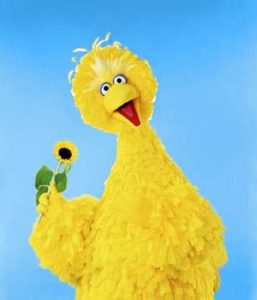 Can a company's mascots be trademarked? The answer to that question is yes, yes they can.  A trademark is defined by dictionary.com as any name, symbol, figure, letter, word, or mark adopted and used by a manufacturer or merchant in order to designate his or her goods and to distinguish them from those manufactured or sold by others.  When a company tries to use another company's trademark without permission this is illegal.   Recently, Yandy.com found itself in dangerous waters.  The company began selling a sexy Halloween costume very closely resembling Sesame Street's famous trademarked mascot Big Bird.
Last week Sesame Street Workshop sent Yandy.com a cease and desist letter warning them that they were infringing upon their trademark.  Yandy.com has been promoting the sexy costume under the product name "Exclusive yellow dress and stockings" that is advertised with Diguise's matching Big Bird headband.  The picture of the costume features the headband with matching risqué outfit.  Yandy.com presumably thinks that if they call the costume something other than Big Bird, then it is not considered infringing upon the children's favorite Sesame Street character.  This is not true.  It is illegal to copy another company's work without having permission.
It is evident that the costume very closely resembles their Big Bird character, especially when paired with the Disguise's Big Bird headband.  Disguise, Inc., the manufacturer of Big Bird headbands is actually an authorized costume licensee of Sesame Street, unlike Yandy.
The cease and desist letter is the first step in stopping trademark infringement.  The letter acts as a notification to inform Yandy to immediately remove their look-a-like Big Bird costume from Yandy site and stop selling.  If Yandy does not compile, Sesame Street will most likely take further legal action against Yandy.
As of right now, Yandy has yet to remove costume from site, although they did remove the Big Bird headband from costume photo.  It looks like their trademark attorneys will be called in to resolve this dispute.