In  an an earlier blog we discussed how there has been a new IP Czar appointed.  This blog post will discuss this topic in further detail.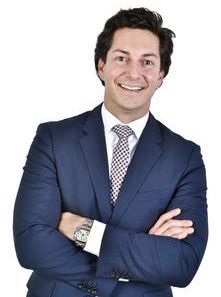 On Thursday 28 August, the White House announced that it is nominating a new Intellectual Property Enforcement Coordinator, Daniel H. Marti. The role of Intellectual Property Enforcement Coordinator otherwise known as IP czar is created by the PRO-IP Act of 2008 by George W. Bush. The position revolves around the coordination of U.S. law-enforcement strategy, copyright, patents and trademarks.
Mr. Marti is the managing partner at the law firm Kilpatrick Townsend, Washington D.C, and a member of the International Trademark Association. He received a B.A. from Georgetown University and a J.D. from Emory University School of Law. During his tenure at the Kirkpatrick Townsend, he practiced on protection, management and enforcement of intellectual property assets in the U.S. and abroad. He also used to represent clients in a variety of cases which involved trademarks, false advertising, unfair competition, copyrights, trade secrets and cyber-squatting before U.S. federal courts, TTAB (Trademark Trial and Appeal Board) and WIPO (World Intellectual Property Organization). Daniel H. Marti has been recognized as the "Super Lawyer" for IP in Washington, D.C by Super Lawyers and as "IP Star" by Managing Intellectual Property.
The office of the Intellectual Property Enforcement Coordinator, US, has the responsibility for protecting IP, which is considered to be the driving force of innovation and economic growth. The prime objectives of IPEC are too:
Protect constitutional rights of US citizens
Foster global competitive advantage
Discourage and control IP theft
The IPEC works closely with other components in fighting against IP theft, such as foreign governments, law enforcement organizations and other private companies.
Victoria Espinel, was the first person to adorn the post of IPEC in 2009. After her resignation in 2013 August to take up the role of president and CEO at The Business Software Alliance (BSA), the Administrator of the Office of Information and Regulatory Affairs has been responsible for performing the duties of IPEC.
According to Mei-lan Stark, INTA President, IP supports millions of jobs across U.S and industries with intensive IP rights are bound to pay 42 percent higher compensation when compared to other industries.  "INTA is pleased to see a longtime member assuming such a prestigious and influential position within the United States government; we wish Mr. Marti the very best in this new role and look forward to working with the Office of the IPEC on shared goals relating to IP protection", said Ms. Stark.