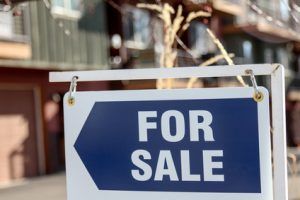 Whether the real estate market is booming or not, there is always going to be a need for real estate attorneys. Shelter is an important factor to anyone's livelihood, and it is a pretty safe assumption to say that in home are being either purchased or sold every minute that passes by. A real estate attorney offers numerous services that can be beneficial to homeowners, or those who are interested in becoming homeowners.
Real Estate Attorneys Are Knowledgeable
Being knowledgeable in the field of real estate is a plus. Utilizing a real estate attorney will ensure that you are going to be up to date with all of the current laws, regulations and rules in the area. Additionally, they are proficient in the following areas:
Property and Tenancy Disputes
Settlements Regarding Properties and Divorces
Consultant Work
Providing Information to You
Issues Surrounding Not Having a Broker
These are just some of the areas where a real estate attorney will be able to assist. With the proper knowledge and guidance, you can rest assured that your best interest is always going to be and remain as top priority.
Settling Disputes
Allowing an attorney to handle all of the difficult tasks is far easier than trying to handle a tough situation alone. Without being stressed and fearful about losing part of an investment, a real estate attorney can settle disputes inside or outside the courtroom if need be. Oftentimes when there are situations that occur with property of poor tenants, the mention of having legal representation will make them change their attitude and mind about the situation at hand.
Not Having a Broker
Some people are not one hundred percent comfortable with bringing a broker in to sell their property for them – that's okay! Instead of seeking a broker, you can seek out the services of a real estate attorney to handle this. They are going to be very knowledgeable in the area and will be able to provide the same amount (if not more) information about personal matters.
Many law offices have lawyers where their expertise lies in many different areas. You can easily call around to the local law offices and see what services they offer, and if they are not offering what you need – go to the next office. If you allow yourself the proper amount of time and contact different law offices sooner than later, it will ensure a smooth and easy process that is not stressful and handled properly from the beginning.