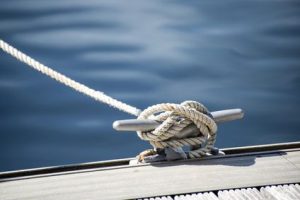 There is a new law in the state of Florida that requires anyone whose birthdate is or comes after January 1, 1988 must take and pass a boater safety course that has previously been approved by the state. Before this law was put into effect, anyone who was 21 or younger had to undergo a boaters safety course to prove that they were knowledgeable in operating the vessel as well as being safe for themselves, their on-board passengers, and the other vessels on the waters. When a future boater takes the boater safety course, they are granted an ID card to prove their eligibility to operate a vessel.
Topics Covered in Boater Safety Courses
Depending on where the boater safety course is taken, there may be some added information that is involved. However, the following topics should be found in most, if not all boater safety courses.
Learning the Boat: Students will cover the different types of vessels, hulls, boat parts, and engine classes for the common vessels.
Being Prepared: This topic covers what knots are, the boat capacity for each type of vessel, how to properly fuel up and the safety measures you should take while fueling. This can also cover engine maintenance in the event of an issue.
Operating the Boat: This topic will cover things such as buoys, docking, casting off, navigating, tides, charting courses, overtaking, and anchoring.
In Case of Emergency: Students will learn what to do in the event of a collision, someone falling overboard, rough waters, fires on the boat, and other hazards such as bad weather.
General Topic Coverage: Environmental matters and passenger problems are also covered in many boating courses. Boating courtesy is covered to help the waterways stay a nice place to relax and enjoy.
Legalities: Owning or operating a boat can cost a lot of money and even more if you are caught operating it in an illegal manner. In a boater safety course they will instruct the students on registration information, safety equipment, lights and sounds required on board, hull numbers, and operations that are illegal.
The state of Florida may differ from the other states in the way they teach the boater safety course but the topics are normally the same. Even if you are not under the age limit to be required to take a boater safety course it is ideal to take them. It will prepare you for what others are learning and help to navigate the younger generations who also operate on the waterways.