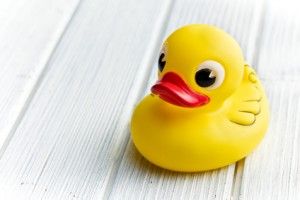 No longer are only items such as fake Louis Vuitton handbags and Rolex watches being imported from China on the radar of law enforcement. The Department of Justice recently issued a press release of a federal indictment against five individuals and five corporations for selling imported counterfeit toys from China in the United States. These toys, being sold both wholesale and retail in various locations in New York, are not only violating intellectual property laws, they are putting children at risk. The toys in question, ranging in a variety of familiar and popular characters (ie Dora the Explorer, Mickey Mouse, Spiderman, etc) contain higher than acceptable levels of lead and phthalates and due to the poor workmanship also pose choking hazards.
Customs and Border Patrol, along with other federal and local agencies, were responsible for seizing the counterfeit material and other goods. A total of thirty-three seizures of shipping containers in the US from China were made between 2005 and 2013 with sixteen of these seizures including the toys in question. In answer to these types of counterfeit products continuously entering the US, Attorney General Eric Holder created the Department of Justice Task Force on Intellectual Property.
The IT Task Force is looking to amp up enforcement of intellectual property rights through both criminal and civil prosecution. The IT Task Force is a joint effort between the DOJ, state and local law enforcement agencies, along with other international partners to combat intellectual property theft.  Last October, the Justice Department awarded over $2.4 million in grants to various agencies to provide training, outreach, and resources to improve investigations into IP theft. As Attorney General Eric Holder said, "IP theft is not a victimless crime. It can devastate lives and businesses as well as undermine our nation's financial stability, jeopardize the health of our citizens, and even threaten our national security." Here's hoping for great success to all agencies involved.