By: Eric L. Hostetler, Esq.
Mediation, in most cases, is a required step in the litigation process. Understanding the mediation process is one thing, but being prepared is the goal to a successful resolution for your client. This article will address some strategies for a successful mediation.
1. Know your case
This may sound elementary, but know your case.  I have been surprised many times at mediation by opposing counsel not knowing his/her case, whether it's the basic facts, theories of loss or damages. This is a strong impediment to resolution and will reflect poorly on you in the eyes of your client.  Without a basic understanding of your case and under what theory you are proceeding under, your client will be at a huge disadvantage. You will not know the true value of your case and may settle for less than you should, thus not delivering the result the client is expecting. And if your case is being handled by a junior associate or a coverage attorney, make sure they are prepared and stress your requirements for competent representation. It is your case. If not done right, the reflection will be on you.
2. Know your opposition
Upon receipt of an answer or motion of any case that I do, if I do not know the opposing counsel, I research them. It is as simple as going to the Florida Bar website and doing a Member Search for your opposition. This will tell you how long they have been practicing, the areas they practice in and provide a website of their firm where you can learn more. Also, depending on the county you practice in, you can search cases by that attorney or search Westlaw or Lexis/Nexus. Researching your opposition will also help you better prepare your client for mediation by knowing if the opposing counsel is familiar or specializes in that area of litigation, settles cases or pushes all their cases to trial, or has a flair for the dramatic.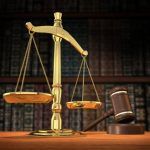 3. Know your client's position
Simply put, talk to your client prior to mediation. Not only is it important to explain the process to your client, but based upon your knowledge of the case, the research you have done on damages and your opposing counsel, you can set settlement parameters with your client. The client will always have certain expectations, not only throughout the process, but especially in mediation. What is the client's breaking point? Is your case strong or weak? If mediation is an impasse, how much more money will it take to get to trial and try the case? These questions must be answered prior to making your opening statement.
4. Know the best way to present your case
Some jurisdictions require a mediation statement to be sent to the mediator, some require it to be filed and sent to opposing counsel, or some require no such preparation. Regardless, you need to figure out how to best present your case. Can you do it in a simple opening statement? Do you need a power point presentation? I have even appeared at mediation and been handed a five pound ringed binder, tabbed and a table of contents provided. How you present your case may also be dictated by funds, as the client may not be able to finance a fancy mediation presentation. As many lawyers do, work with what you have.
Hopefully these simple strategies will help you and your client have a successful mediation. Always consult with an attorney to determine if these strategies are best for you.