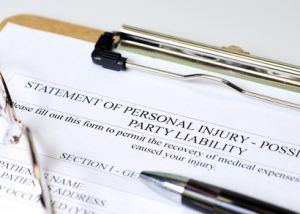 Is it a bird? Is it a plane? No, it's my very own superhero, my personal injury attorney! Of course he really doesn't fly; he walks like everyone else. He's a respected member of the community. He attends the church across town every Sunday with his family. He was even born right here at the local hospital 35 years ago. Yes, he appears perfectly normal. But to me he is a super hero who saved me from financial ruin after an accident.
About 3 years ago, my employer was starting a new process for manufacturing forklifts. The new process involved new equipment. This new equipment came with training sessions so the people operating the equipment could safely operate it. The equipment arrived, but the trainings were never scheduled. My employer was too engrossed in his bottom line than the safety of the workers. Like most employees who are expected to do more with less, my coworkers and I worked out several ways to operate the machine that seemed to be okay. Were we wrong! I was at the front of the machine when the sleeve of my shirt got caught. Before I knew what was happening, I was pulled into the machine up to my elbow before it could be shut off. 
I was rushed to the hospital and the doctors tried to save my arm to no avail. I lost it. There's no way to describe how devastating it is to lose a limb. Not only don't I look normal, I can't function the way I used to. And the medical bills were overwhelming. I approached my employer for payment of the bills and he begrudgingly paid them and was also obligated to pay compensation while I was out of work.
I contacted my personal super hero when my employer announced he would not be able to accommodate me for work at the factory and terminated my employment. My attorney took that cheap skate to court. Not only did he get a monetary award that will allow me to live comfortably with my new lifestyle and cover medical costs down the road, he had negligence charges brought against my employer that gave him a jail sentence.
So yes, I consider my personal injury lawyer a real life super hero and I'm sure his suit must cover that cape he wears!