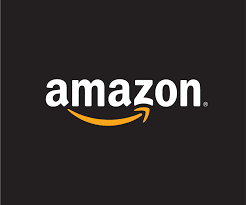 In 1999, a patent was granted to the popular online business Amazon for their 1-Click technology. This is also called one-click buying. More than likely you've seen it and used it. This particular process lets you purchase items online with a single click of your mouse. There's no need to enter your shipping and billing info each time you want to buy a book, printer ink, or whatever your heart desires. 1-Click simply uses the aforementioned info that you saved to your user account. Easy peasy, right? Yes, so easy that other companies wanted to get in on it too.
Barnes & Noble began offering an online feature called Express Lane during checkout. This caused Amazon to file an infringement lawsuit against the mega book seller. Less than a month had passed since Amazon had received their patent. Barnes & Noble wanted the patent to be ruled invalid. Opponents of Amazon's patent said it gives the website unfair control over a technological efficiency. They further argued that other sites are forced to lessen their efficiency so as not to infringe on Amazon. They felt that was a chop to the throat of e-commerce.
A preliminary injunction was issued to prevent Barnes & Noble from utilizing Express Lane until the allegations were resolved.  Barnes & Noble then changed their checkout process to include a two-click minimum when making online purchases. The injunction was reversed, but Barnes & Noble refrained from going back to the 1-Click technology.
The suit was finally settled in 2000. But no one knows the particulars, because they were not disclosed. The two companies stated that they wanted to keep the settlement terms confidential. The media declared it the highest profile patent dispute involving the Internet.
There's a catch though. Amazon's patent is for the United States only. Although they have applied numerous times, Amazon has been shot down in Europe. They have been successful in partnering with Apple however. Apple loved the 1-Click concept and came to an agreement with Amazon for licensing in 2000. It is used for many of their products including iTunes, iPhoto, and the App Store. That equals big bucks for Amazon in licensing fees. Now with Amazon's popular Prime accounts, they are changing the online retail game; same-day delivery and free two-day shipping are big features.
Amazon's patent for the 1-Click technology is due to expire in 2017. Somehow I think they will be just fine.