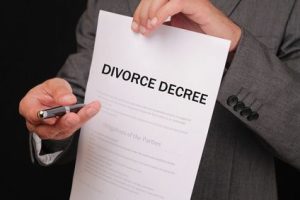 Divorce can be a difficult time for a family, especially when children are involved. The most difficult part to deal with, is splitting everything and more importantly – doing so, without emotions involved. There are always two sides to everything though and there are certainly times where people are able to get along through a divorce. For those individuals who do not have a problem communicating with one another but simply just want a divorce, a newer option has become available to them; collaborative divorce. If seeking legal assistance, a lawyer with a family law background would be most conducive because they are proficient in the areas of compromise, negotiation and especially utilizing communication skills in an environment that is friendly.
Understanding a 'Friendly Environment'
A friendly environment is exactly what it sounds like! It is an environment where there isn't tears and resentment, no acrimony and anger, rather just teamwork and a solid commitment from both parties working towards a common goal. There are several advantages in utilizing this type of approach for a divorce like less stress, less hostility, not enduring a traumatic experience, and working together for the sake of children if they are involved. Not every divorce has to be so difficult to handle and deal with especially if the parties just work together. 
Checking the Internet
As you have found this blog, you can gather plenty of information about collaborative divorce as well. If you feel more comfortable conducting your own research, it is encouraged as well as compiling a list of questions that you may have for a family attorney. This will allow the attorney to guide you down the best path for your current situation.
Settling Outside of the Courtroom
How great does it sound to be able to handle and settle a divorce outside of a courtroom? A meeting place can be set where both parties can discuss their stipulations for divorce and handle everything outside of the courtroom. In these meeting sessions, each party will have full opportunity to discuss their wishes from the other party, and their voice heard as well as their opinions. Sometimes during a divorce, one party can feel like they have less power or may not be able to speak their mind – this is not the case with a collaborative divorce. The family attorney will serve as a mediator and ensure that everyone is and remains on the same page.
This is a very cost effective solution to a traditional divorce which can accrue exorbitant court and lawyer fees, and it also allows people to control their fate after a divorce. Instead of being at the mercy of the court or allowing someone else to decide how your guys will function after divorce, you can have free reign to do so yourselves.