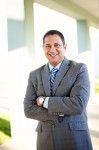 By: Mark R. Malek
A client of mine just shared this video with me.  It is titled "Where Good Ideas Come From" which is an advertisement for the book by Steve Johnson.  Admittedly, I have not read the book yet, but I look forward to doing so.  Please enjoy the video:

[youtube=http://youtu.be/Mb0ssmoXG1I]
As is always the case, if you have questions about who your intellectual property needs, feel free to contact me. You can also follow me on Twitter, LinkedIn and Facebook for even more information.